SC-1 Sociable Cart, Sony - Yamaha
Enrich daily routine of mobility through augmented perception of exterior with art.
CO-DEVELOPED BY SONY & YAMAHA
SC-1 aims at enriching the daily routine of mobility through augmented perception of exterior with artistic imagination and finally enable the passengers trust of the autonomous vehicule by experiencing its supernatural perception of surrounding.
An interesting project focusing on passengers experience and the emotion created by a show merging surrounding and art. A complete opposition of techno-push concepts  enabling the passenger to work or be more active.
click and discover use cases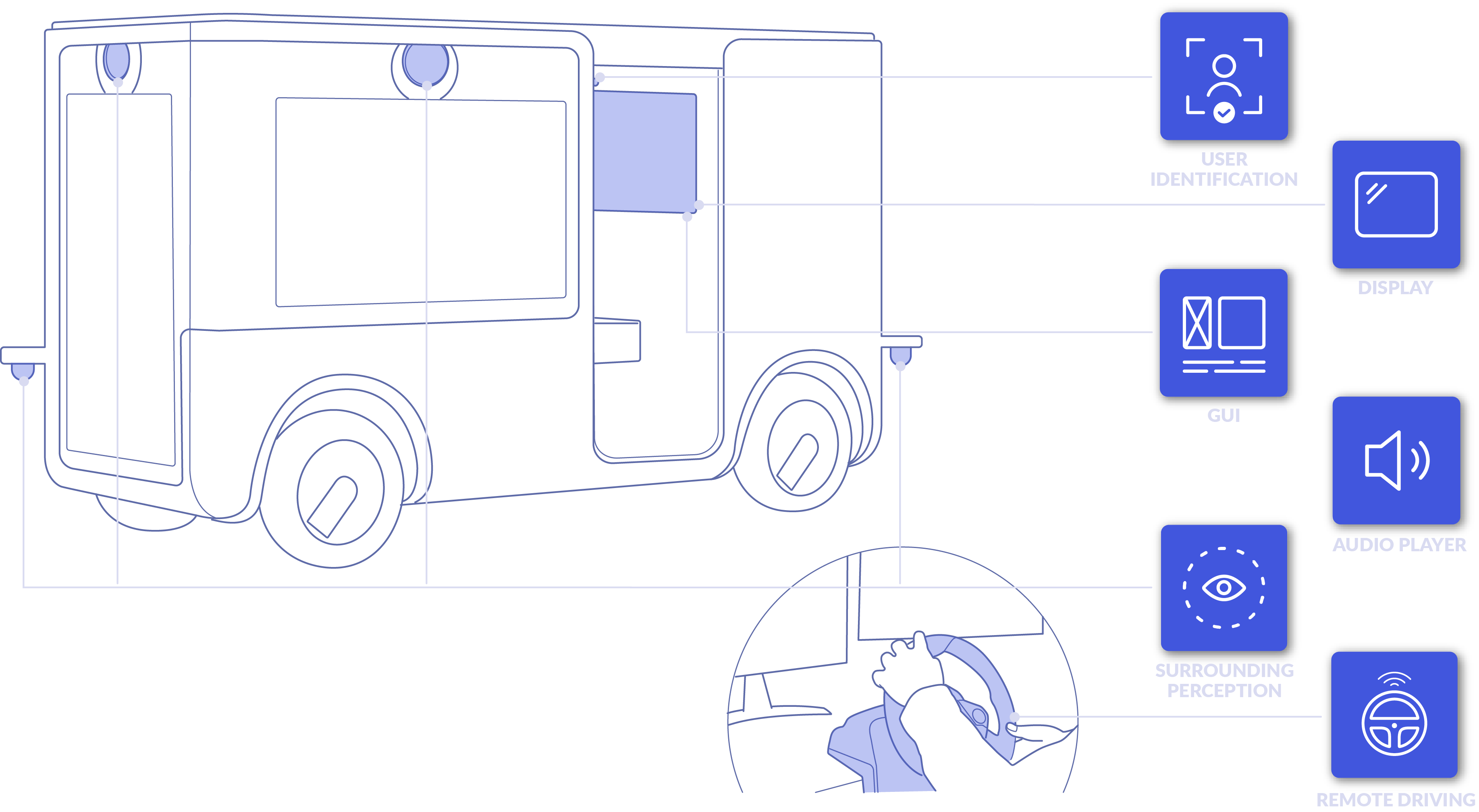 SC-1 is an electric fake autonomous vehicle (driven remotly vehicle) for 5 people created joinly by Sony and Yamaha replacing windows with high definition displays and sensors.
EXPERIENTIAL SETUP COMPONENTS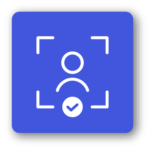 USER IDENTIFICATION
camera + AI for gender, age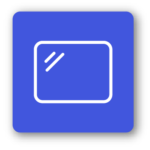 DISPLAY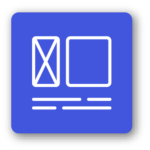 GUI
graphic animations and media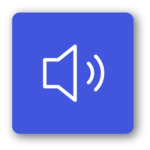 AUDIO PLAYER
simple cart audio for all passengers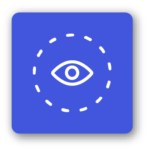 SURROUNDING PERCEPTION
lidar + ultrasonic + cameras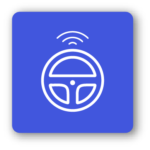 REMOTE DRIVING
robotics + LTE connection
Enhance the exterior perception for passengers
When getting in the car and driving, the passengers see perfectly the surrounding thanks to the 5 displays and the cameras.
At night, high quality displays and cameras provide a much better vision of exterior than looking at reality through the door.
Augmented reality (not implemented)
The reality is augmented with virtual graphics, tags and sounds, up to new elements: people, animals,… All to provide a better understanding of the surrounding.
(illustration is not from SC-1 project)
Transform mobility time into fantastic experience
Personalized infotainment
Adds, Informations and medias are tuned to people profil (gender, age,…).
The reality is augmented with artistic visuals and sounds according to surrounding objects and events to generate emotions.
The exterior image is replaced by videos and medias
Favorise autonomous mobility acceptation
The passengers experience the autonomous drive being alone in the vehicle thanks to a remote driver.
Vehicle perception informations
The reality is augmented with graphics that show the vehicule perception of road and objects.
How to consider the vehicle as a link between passengers and surrounding?
Don't we need art and imagination in addition to just convenience, comfort, ergonomy and status?
How to design the desirable autonomous experience for the ex-driver?
Can we think displays as windows on the world: from e-mirror to e-windshield to building e-window?
You worked on this project? Any comment or request?

make the motorhome experience easier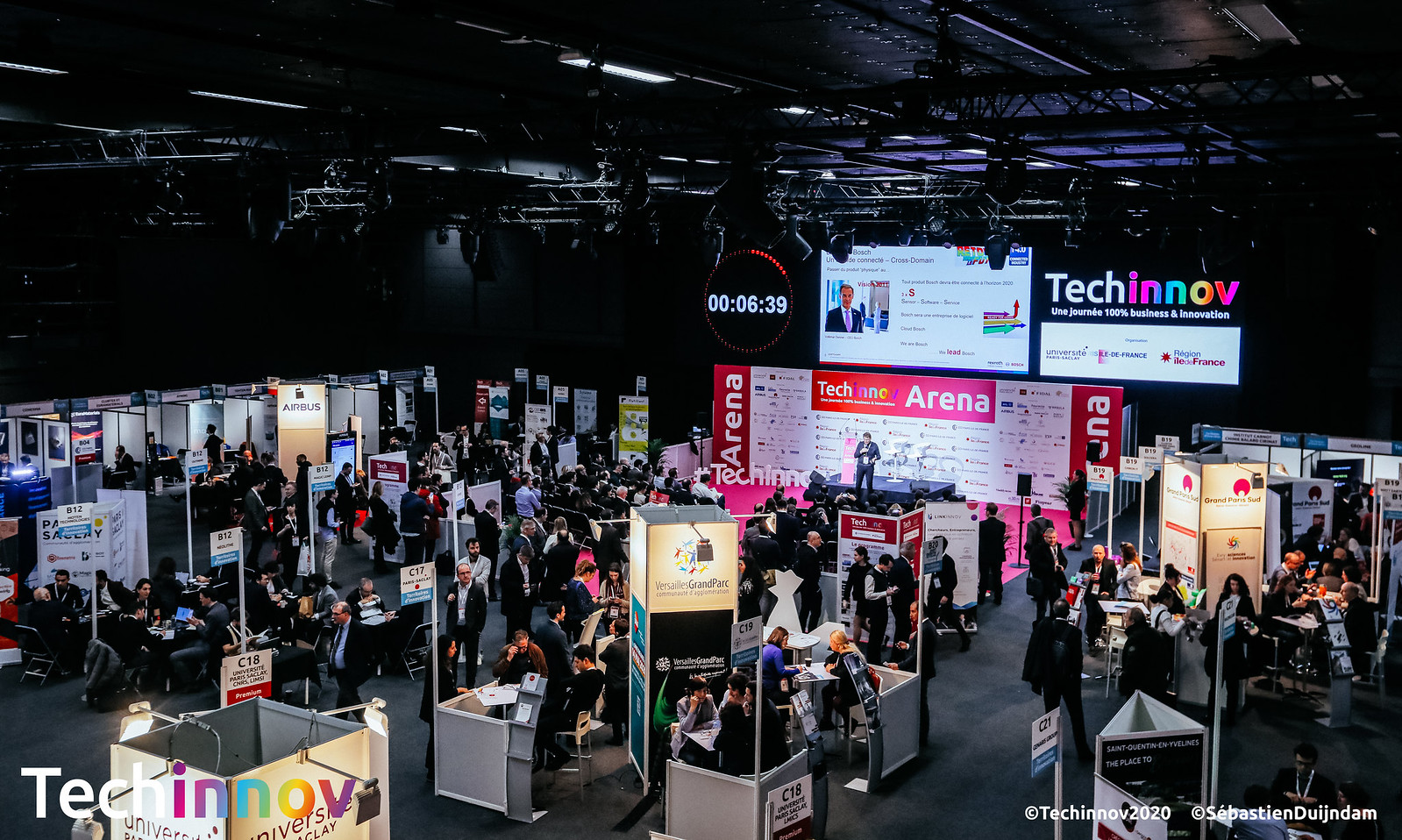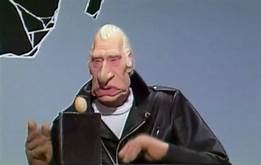 Shytech with immediate hilarious feed-back
You have a project we could collaborate on? Let's make your experience real!
You want our perspective on a specific experience?
You want to see all the next experiences to come?