Adapt the vehicle to the different usages
DESIGNED BY RENAULT DESIGN
DESIGN MANAGER FRANCOIS LEBOINE
Ext. DESIGN Marco Brunori
Int. DESIGN Damien Durand & Maximilian Kandler
CMF DESIGN Fanny SérouarT
Renault introduces Morphoz concept-car.
Morphoz is a versatile electric vehicle which adapts its configuration to city and longer travel.
Morphoz offers as well an adaptation based on the usages, both for its technical abilities and its comfort features.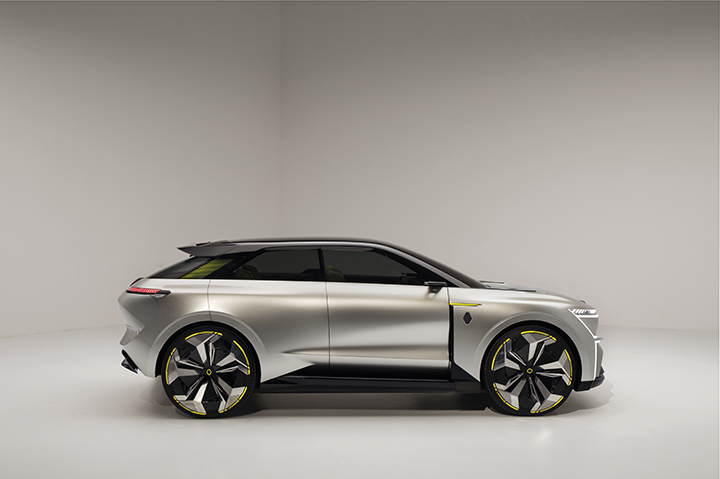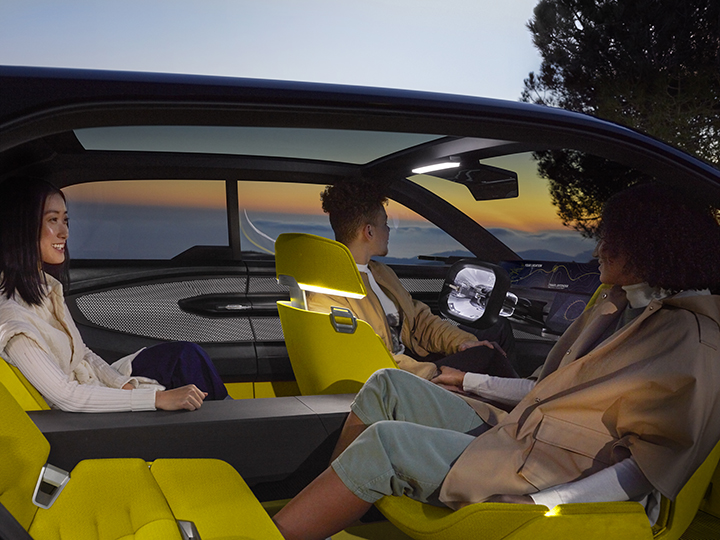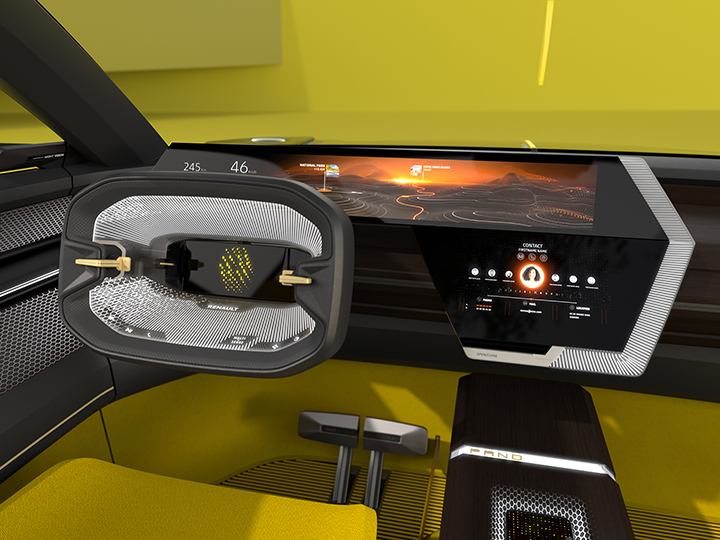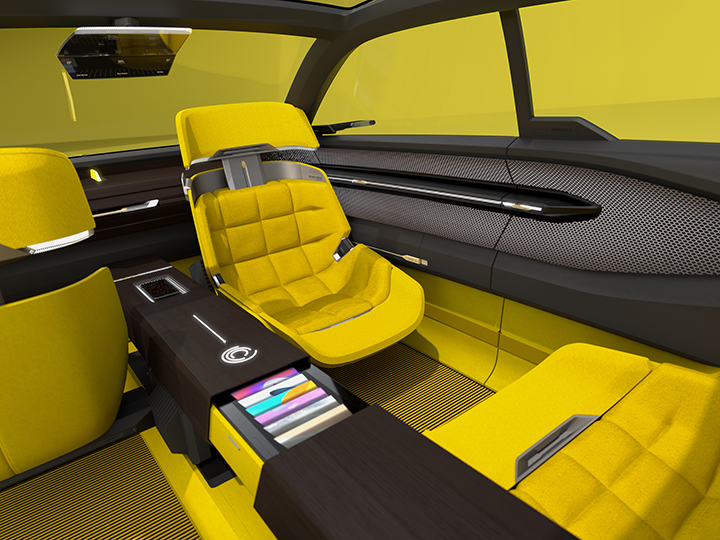 You worked on this project? Any comment or request?
click and discover use cases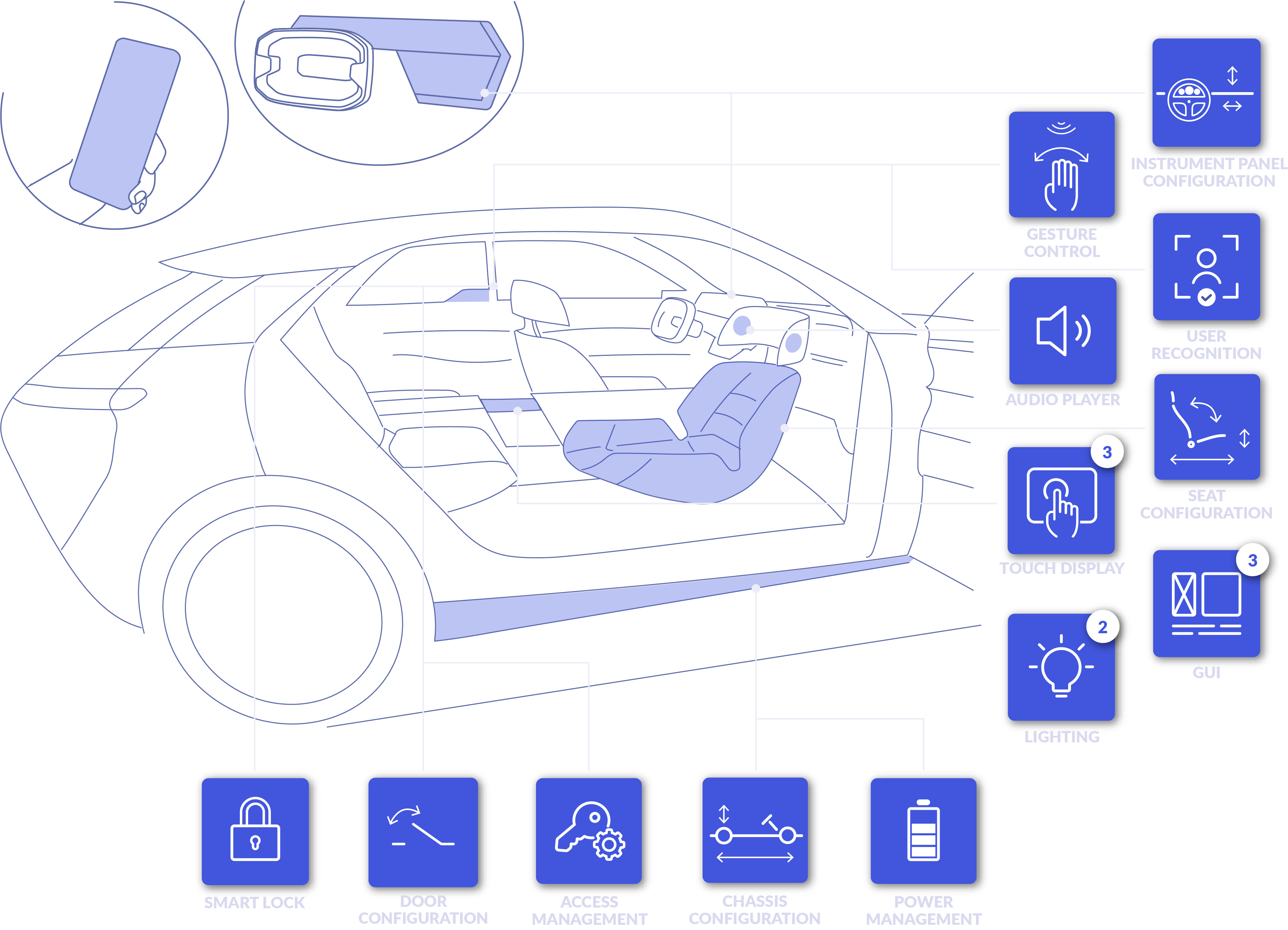 EXPERIENTIAL SETUP COMPONENTS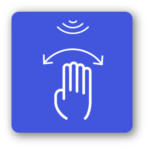 GESTURE CONTROL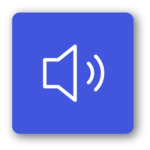 AUDIO PLAYER
Individual speakers in headrests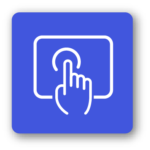 TOUCH DISPLAY
Smartphone, Livingscreen, shared passenger display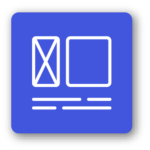 GUI
Infotainment, vehicle access screens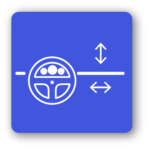 INSTRUMENT PANEL CONFIGURATION
Livingscreen, foldable display panel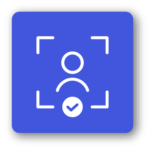 USER RECOGNITION
User recognition camera system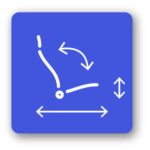 SEAT CONFIGURATION
Adjustable seat, flipable fornt passenger seat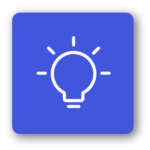 LIGHTING
Exterior and Interior lighting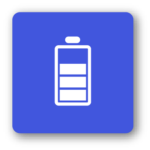 POWER MANAGEMENT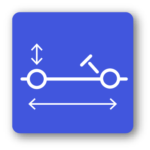 CHASSIS CONFIGURATION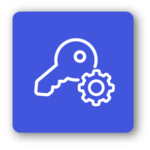 ACCESS MANAGEMENT
Remote acces authorization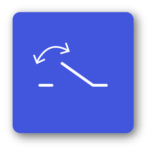 DOOR CONFIGURATION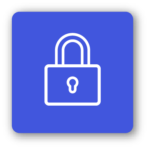 SMART LOCK
Adapt the car to the new ownership​
No need to share the keys between co-owners. User is recognized with face recognition when apporaching the car door. A light sequence will validate the authentification.
A simple wave gesture to open the door and to discover the car already set-up according to the user preference and mood (light, seat position)
A temporary access is given with a simple activation code on guest smartphone
Adapt the car to the travel type​
The length of the Morphoz can be adjusted to fit as best the environment (city or higway road)
Additional battery pack can be placed under the car for long travel 
Adapt the car to the in-board usages
The driver can choose the level of information delivred by the car, thanks to the foldable instrument panel : the Livingscreen
Cabin configuration on demand
For long travel, passengers can beneficiate from a face to face seat configuration and a shared touch center screen to ease their social interactions
Personal digital life continuity
When getting in, each passenger can keep listening to their personnal audio content thanks to speakers in each headrests
Does adaptability always imply physical re-configuration ?
What kind of constraints vehicles are facing with shared ownership ?
What is the right level of in-board infotainment equipment vs. personal digital devices?
You worked on this project? Any comment or request?

make the motorhome experience easier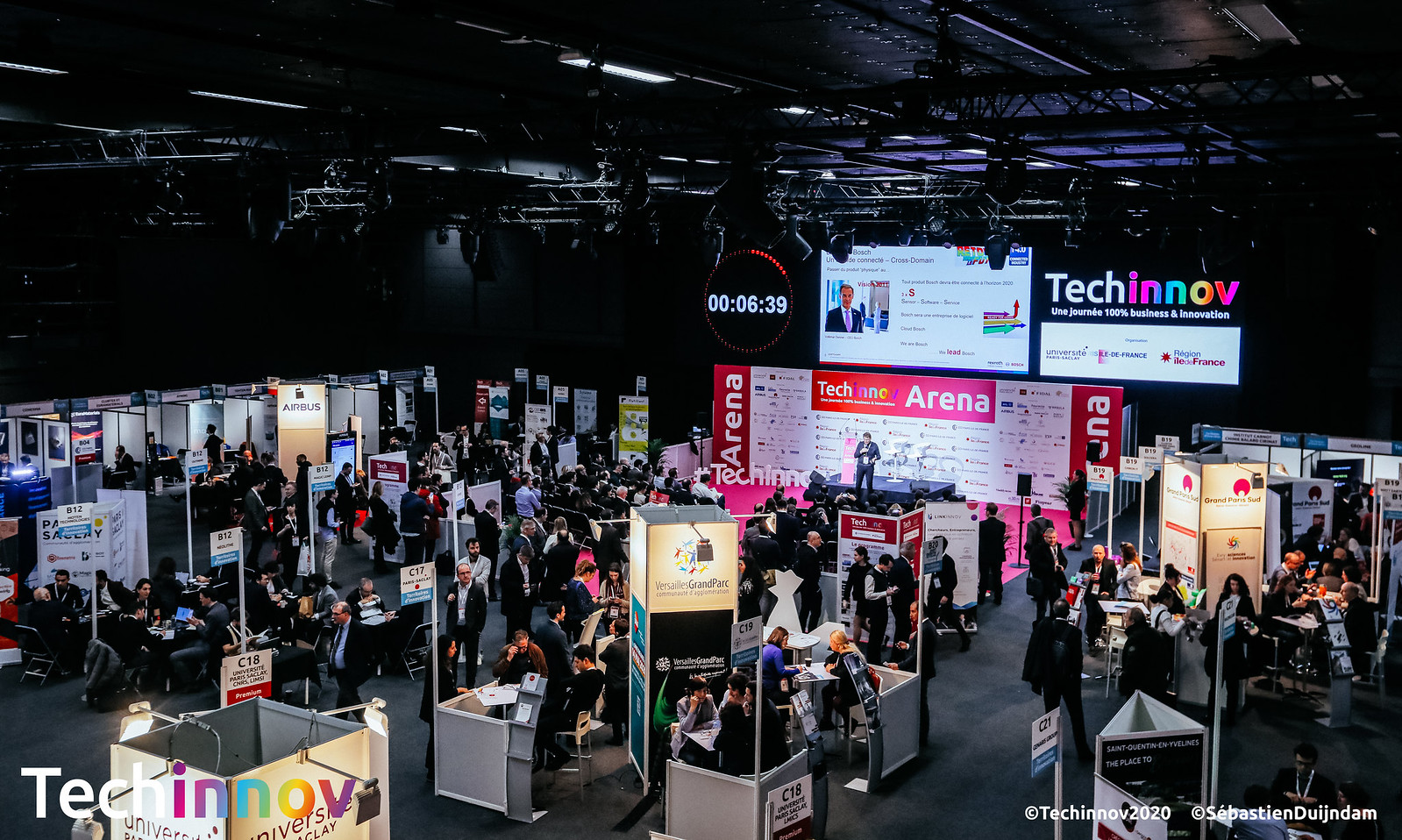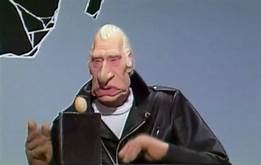 Shytech with immediate hilarious feed-back
You have a project we could collaborate on? Let's make your experience real!
You want our perspective on a specific experience?
You want to see all the next experiences to come?